Legal Bites with Scott Peterson 2022 Contract Series - Inspection Contingencies

2022 CAR SPRING SUMMIT
Join us for the CAR Spring Summit at the Vail Four Seasons this April 19-21, 2022. More details coming soon.

MARCH - NAR Real Estate Forecast Summit
NAR will hold its virtual Real Estate Forecast Summit: Commercial Update event, which will provide an outlook on the changing commercial real estate market. Click here to Register

APRIL – 2022 REALTOR® Broker Summit
Register for the 2022 REALTOR® Broker Summit, NAR's premier broker event. Attendees will learn from and collaborate with industry experts, tech entrepreneurs and top brokers to position their brokerage for success.
Click here to register


Membership Changes
New Members
Kia Roundtree, Property Interlink, LLC
New Affiliates
Office, Address, MLS Changes
Amanda Mason, HomeSmart Realty Partners
Shawna Jacobs, The REAL Broker, LLC
Resigning Members
Gregg Cranston
Kate Geer-Armsby

Realtors Property Resource® delivers on-the-go access to an all-encompassing real estate platform, available exclusively to REALTORS®, and offered at no additional cost. Easily accessed through desktop, iOS, and Android devices. Click here for upcoming Webinars
CE Anywhere
Do you need online classes check out what Colorado Association of REALTORS has available.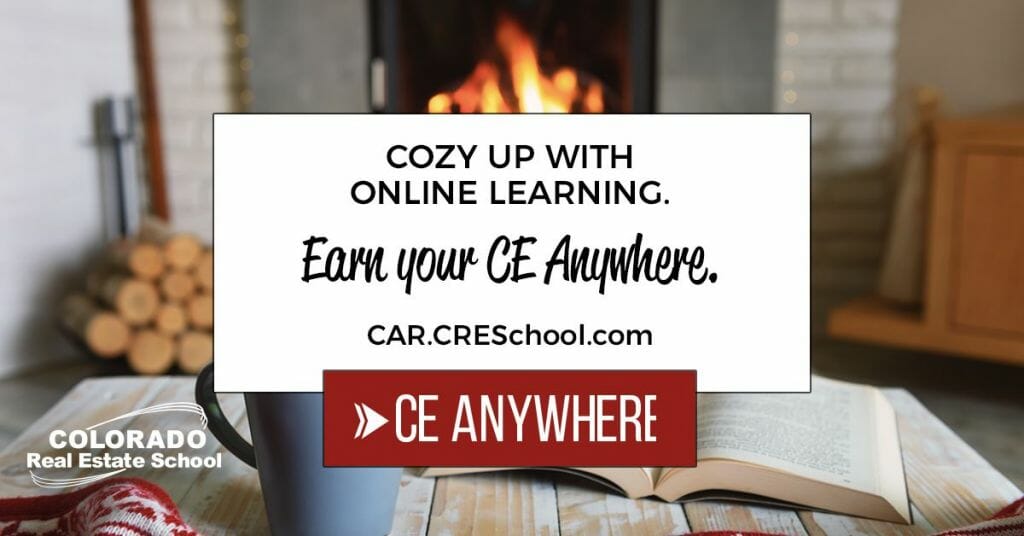 NAR Ethics
NAR requires all members take a minimum of 2.5 hours of Ethics every three year cycle. The current cycle is January 1, 2022 through December 31, 2024. Members must take Ethics in this cycle.
When you register for Ethics make sure it is an NAR approved class or it will not count for your Ethics requirement!