Legal Bites with Scott Peterson 2022 Contract Series - Loan Deadlines
Upcoming Classes
ACU CREC Update with Ron Sechrist 4 CE February 24, 2022
ACU CREC Update with Ron Sechrist 4 CE March 4, 2022
NAR Ethics with Connie Tremblay 4 CE March 7, 2022
Contracts with Ron Sechrist 4 CE March 8, 2022
ACU CREC Update with Ron Sechrist 4 CE March 10, 2022
NAR Ethics with Ron Sechrist 4 CE March 15, 2022
ACU CREC Update Class with Connie Tremblay 4 CE March 22, 2022
ACU CREC Update with Ron Sechrist 4 CE March 24, 2022
New Member Contracts March 31, 2022
New Member Ethics March 31, 2022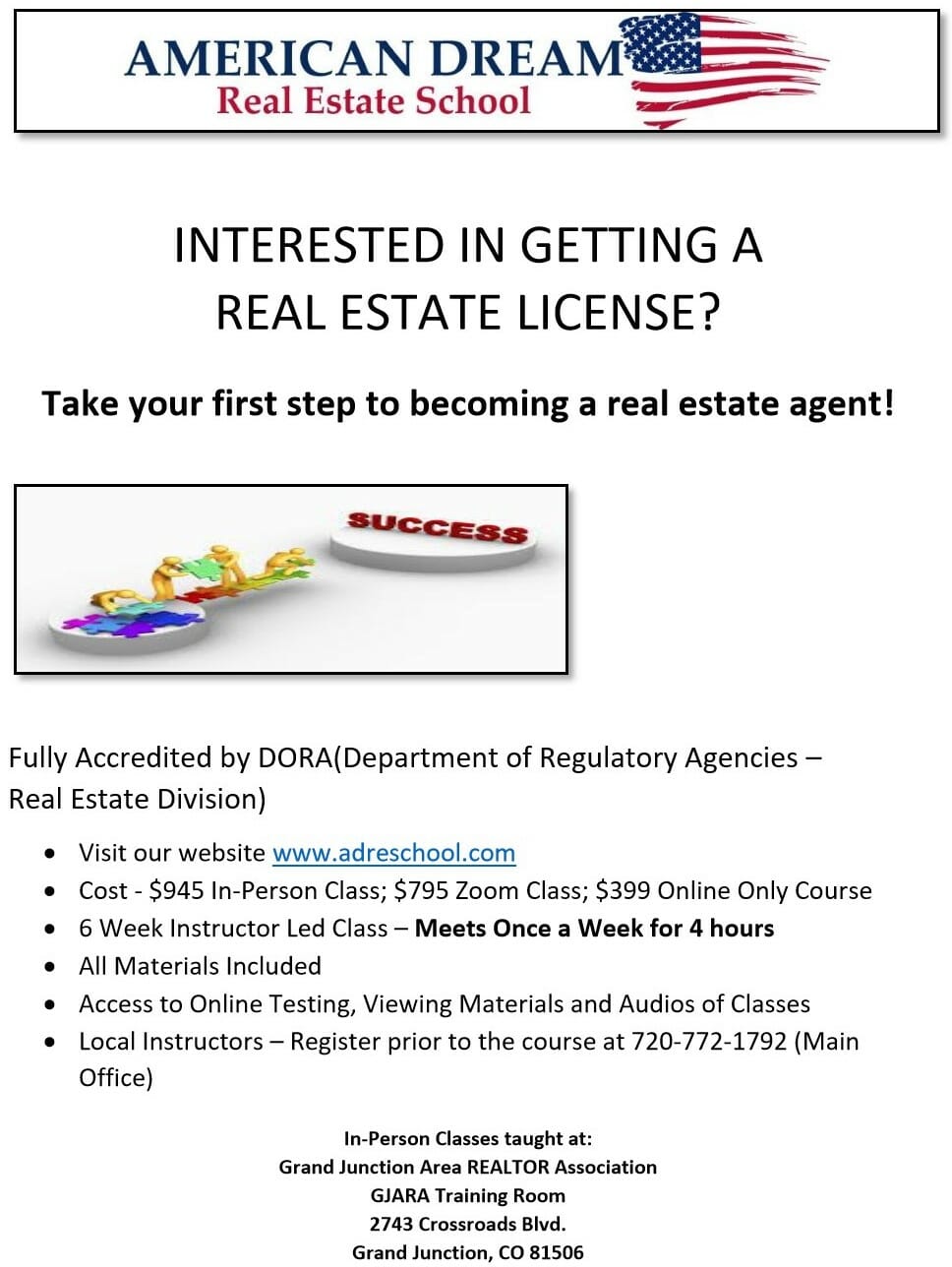 American Dream Real Estate School teaches the pre-licensing course at the GJARA office below are the upcoming dates click here to register.
April 14 - May 19
July 7 - Aug 11
October 6 - November 10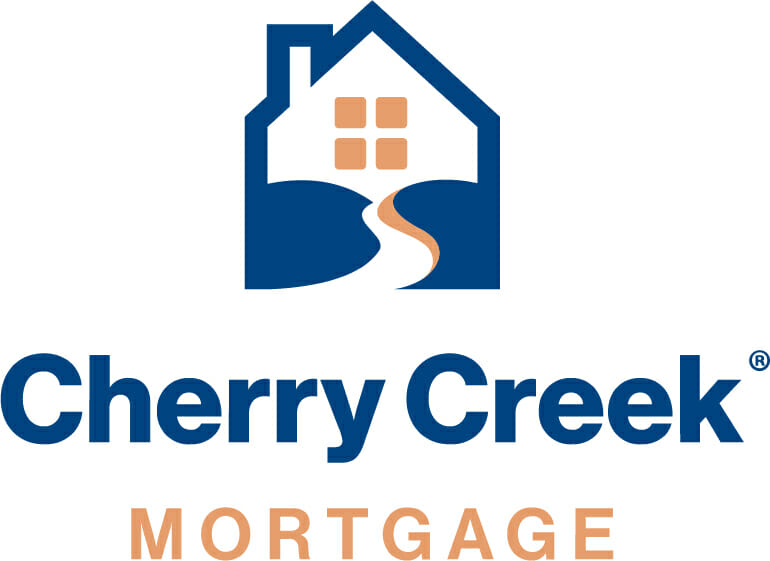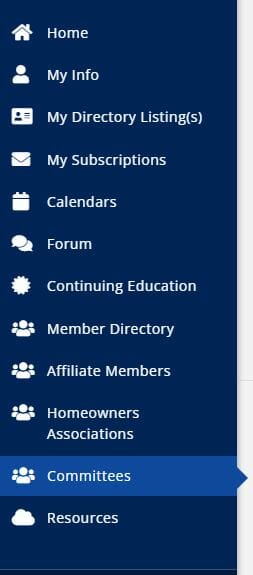 Committees
Check out the new committees section when you log in to gjrealtors.org as a member. You can find the committees description, scheduled meetings and minutes!
Membership Changes
New Members
Kodi Imondi, Coldwell Banker Distinctive Properties
New Affiliates
Office, Address, MLS Changes
Coldwell Banker Mason Morse, Jason Hodges, MLS Only
NextHome Virtual, Alexander Matlock, MLS Only
James Stafford, The Real Broker, LLC
Adam Keen, Century 21 Elevated
Brittany Ginn, Keller Williams Colorado West Realty
Robin Read,  Ronin Real Estate Professionals
Resigning Members
CE Anywhere
Do you need online classes check out what Colorado Association of REALTORS has available.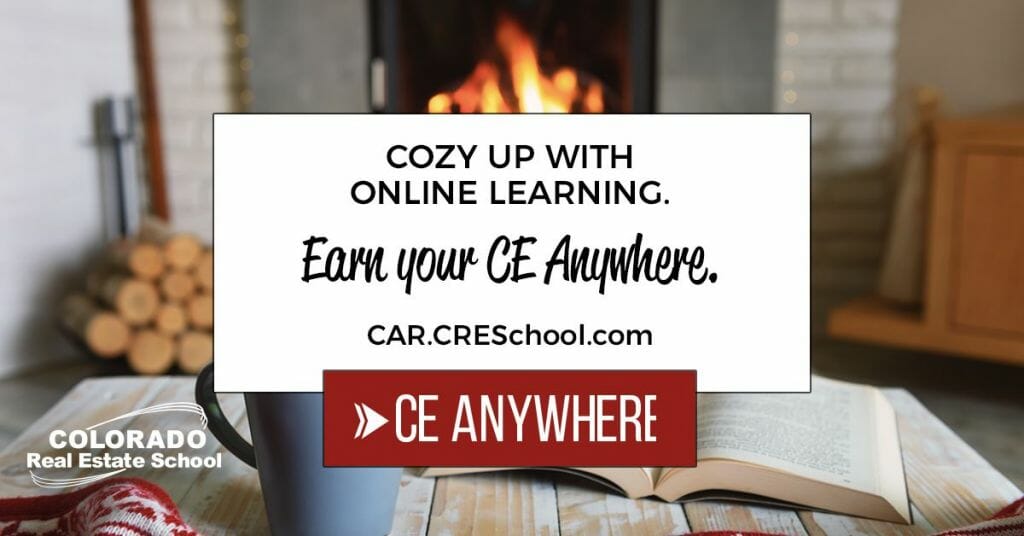 NAR Ethics
NAR requires all members take a minimum of 2.5 hours of Ethics every three year cycle. The current cycle is January 1, 2022 through December 31, 2024. Members must take Ethics in this cycle.
When you register for Ethics make sure it is an NAR approved class or it will not count for your Ethics requirement!