July 20, 2021
2021 Installation Red Carpet Sponsorships
We are excited to announce our 2021 Installation will Wednesday, October 6, 2021 at CMU.  If you would like to be a sponsor this event please click on the link below and return the form to GJARA no later than August 15, 2021.
2021 Installation Red Carpet Sponsorships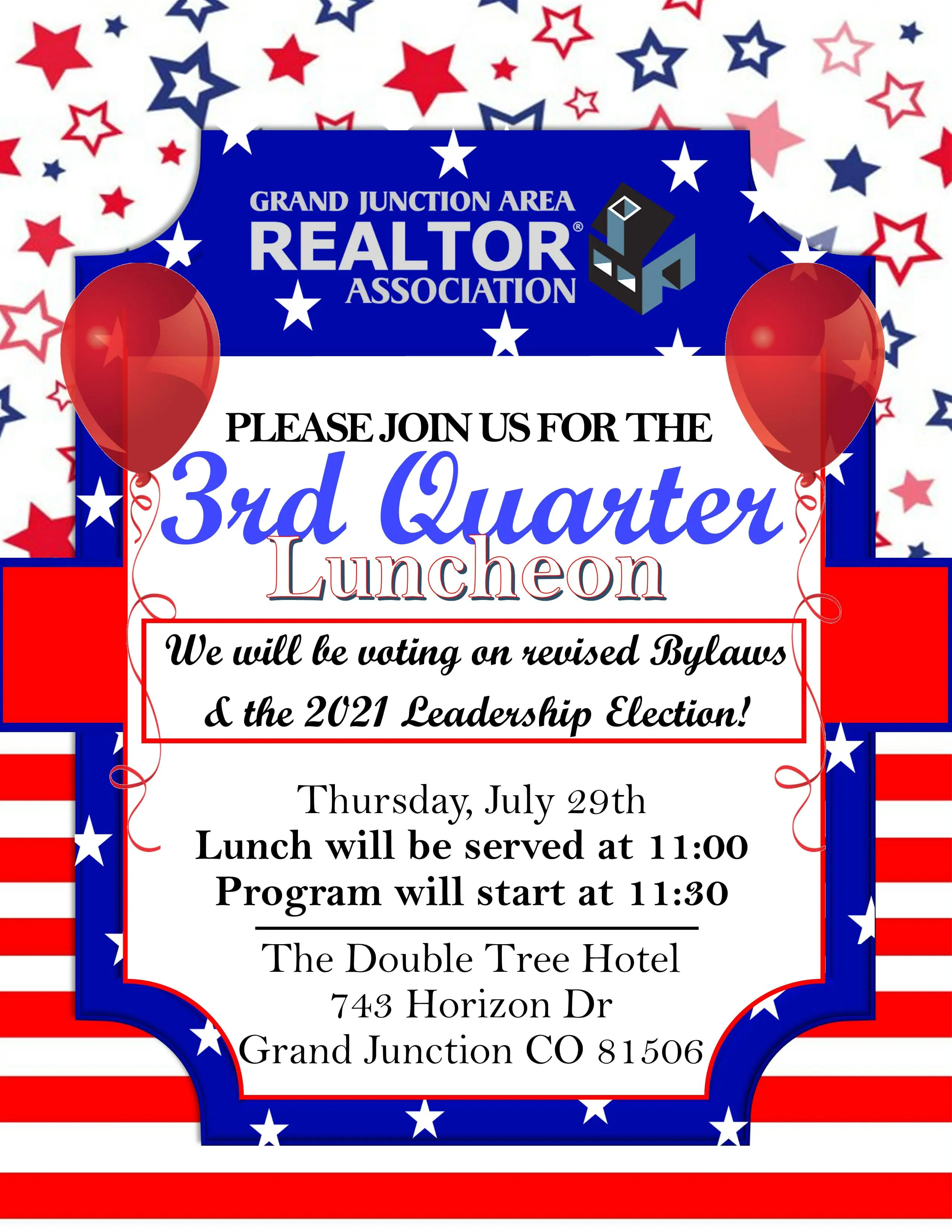 DON'T FORGET THIS QUARTERLY LUNCHEON IS AT
THE DOUBLE TREE
RPAC CHAT
Do you know why you're asked to invest in RPAC? Below are videos from our Major Investors telling you why they are committed to investing.
NAR
Commitment to Excellence (C2EX) from the National Association of REALTORS® empowers REALTORS® to evaluate, enhance and showcase their highest levels of professionalism. It's not a course, class or designation—it's an Endorsement that REALTORS® can promote when serving clients and other REALTORS®
Membership Changes
New Members
Michael Hall, Keller Williams Colorado West Realty
New Affiliates
Office, Address, MLS Changes
Justin Gohn, Studt Realty, LLC
Alicia Iadicicco, Vertex Realty Partners
Scott Miller, Vertex Realty Partners
Kassie Speer, Vertex Realty Partners
Jaclyn Davis, Vertex Realty Partners
Jason Carey, Vertex Realty Partners
Mary Fleming, Vertex Realty Partners
Makayla Ramos, Vertex Realty Partners
Braden Todd, Needlerock Mountain Realty & Land LLC, MLS only
Sharon Seymour, Found It, LLC, MLS only
Resigning Members
Education
Upcoming Classes
The Education Committee has added new instructors, David Barber who was the State CAR Chair in 2018 and John Wendt who has served on the Real Estate Commission for many years.
We are excited to announce that with the mask mandate lifted and we can accommodate more members in our class room.
Click on the links below to register
New member contracts July 22, 2021
New member Ethics July 22, 2021
Disclosure/REALTOR 101 with Ron Sechrist August 18, 2021
Contract class with John Wendt August 27, 2021
NAR Code of Ethics with John Wendt August 27, 2021
CREC Commission Update with Connie Tremblay September 15, 2021
Pick Me! Pick Me! The World of Multiple Offers September 22, 2021
NAR Code of Ethics with Connie Tremblay September 23, 2021
CE Anywhere
Do you need online classes check out what Colorado Association of REALTORS has available.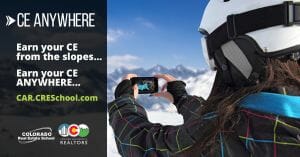 NAR Ethics
NAR requires all members take a minimum of 2.5 hours of Ethics every three year cycle. The current cycle is January 1, 2019 through December 31, 2021. Members must take Ethics in this cycle. Ethics classes taken before January 1, 2019 do not count for this cycle.
When you register for Ethics make sure it is an NAR approved class or it will not count for your Ethics requirement!