May 11, 2021
GJARA News
Check out the latest Legal Bites from Scott Peterson
June 16 / Virtual
Join this free opportunity to learn about Fair Housing
The History, A REALTORS® Role, Solutions for teams and Individual Agents, Support and Resources to go forward with the commitment that REALTORS® support Housing for ALL
The COVID-19 pandemic has affected renters and property managers alike. Join us for this enlightening webinar on Friday, May 14, 9:00 am – 11:00 am designed especially for property managers of all sizes.
In the first part of the webinar, experienced eviction attorney Vic Sulzer, Partner at Tschetter Hamrick Sulzer P.C., will discuss the current landscape for eviction moratoriums in Colorado, including:
A brief overview of changes (CARES Act, CDC Order, and the Governor's Executive Orders),
Discuss the current status (late fee prohibition, 10-day vs. 30-day, CDC Declarations, etc.), and
Explain the Emergency Rental Assistance Program (ERAP).
In the second half, REALTOR® and Property Manager Andrea Warner will moderate a lively roundtable discussion among experts who advocate on behalf of property managers and property owners. Panelists will discuss current legislative proposals before the Colorado General Assembly that deal with residential rental properties and their impacts if they became law.
Panelists include:
Nate Baumgart; Institute of Real Estate Management
Andrew Hamrick; Apartment Association of Metro Denver
Elizabeth Peetz; Colorado Association of REALTORS®
Danielle Rogers; Colorado Landlord Legislative Coalition
Attendees will have the opportunity to ask questions. There is no charge for this webinar.
This Panel does not have CE Credit associated with it.
NAR
Commitment to Excellence (C2EX) from the National Association of REALTORS® empowers REALTORS® to evaluate, enhance and showcase their highest levels of professionalism. It's not a course, class or designation—it's an Endorsement that REALTORS® can promote when serving clients and other REALTORS®
Membership Changes
New Members
Carolee Hawkins, RE/MAX 4000
Matthew Wucherpfennig, Coldwell Banker Distinctive Properties
New Affiliates
Office, Address, MLS Changes
Becky Behnens, RE/MAX 4000
Resigning Members
It is with a heavy heart that we let you know we lost a fellow REALTOR, Kathi Driscoll passed away on May 7, 2021. Services will be held at Downtown Vineyard Church on Friday, May 14, 2021 at 2:00 pm, in lieu of flowers we ask that you make a donation to one of Kathi's favorite organizations: Water for Life, HopeWest, and the Downtown Vineyard Church in Grand Junction.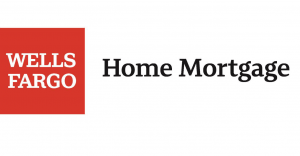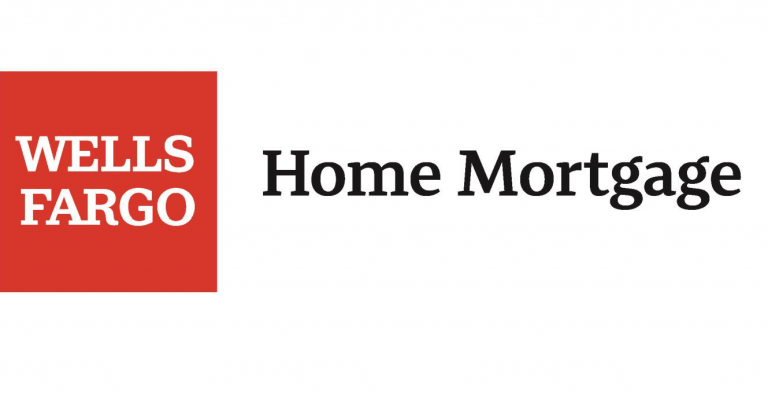 Volunteer Opportunities
Memorial Day Flags: May 31st
Community Food Bank: We need volunteers this Thursday
click here to volunteer
The following designation courses are offered to you in partnership with the Denver Metro Association of REALTORS®
NOTE: Please read all information on the registration as there may be additional fees associated to obtain Designation or Certification.                             
Seller Representative Specialist® (SRS)
Tuesday, May 18 and Wednesday, May 19, 9:00 AM - 5:00 PM
Online, hosted through Zoom
Price: $299 CE Credits: 12 | Register Here
​Elevate ​professional ​standards ​and ​enhance ​personal ​performance. ​ ​The ​designation ​is ​awarded ​to ​real ​estate ​practitioners ​by ​the ​Council ​of ​Real ​Estate ​Brokerage ​Managers ​(CRB) ​who ​meet ​specific ​educational ​and ​practical ​experience ​criteria. The ​SRS ​Course ​will ​redefine ​your ​"normal" ​and ​reinvent ​the ​way ​you ​represent ​sellers. ​ ​It ​provides ​a ​comprehensive ​foundation ​of ​skill ​development, ​training ​and ​resources ​to ​help ​real ​estate ​professionals ​represent ​the ​interests ​of ​sellers ​in ​today's ​marketplace.
Learning Objectives:

Increase ​listings ​and ​grow ​their ​business
Demonstrate ​and ​communicate ​their ​value ​package ​to ​seller ​clients
​Understand ​and ​apply ​the ​Code ​of ​Ethics ​& ​Standards ​of ​Practice
​Understand ​and ​comply ​with ​state ​license ​laws ​when ​representing ​sellers
​Understand ​and ​apply ​methods, ​tools, ​and ​techniques ​to ​provide ​support ​and ​services ​that ​​sellers ​want ​and ​need.
Education
CE Anywhere
Do you need online classes check out what Colorado Association of REALTORS has available.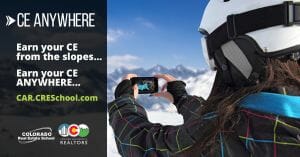 NAR Ethics
NAR requires all members take a minimum of 2.5 hours of Ethics every three year cycle. The current cycle is January 1, 2019 through December 31, 2021. Members must take Ethics in this cycle. Ethics classes taken before January 1, 2019 do not count for this cycle.
When you register for Ethics make sure it is an NAR approved class or it will not count for your Ethics requirement!