May 4, 2021
If it's blue it's a link!
GJARA News
Welcome to Growth Zone
We've made the switch from Navica to GrowthZone!  This is where you can pay your invoice, register or cancel classes or events.
To complete your profile, follow the instructions below to login and update your account.
1. Click here to begin, click "Create Account".
2. Input your first and last name, along with your email address on file with GJARA, click submit.
3.The system will email you an account activation link that will allow you to create a password.
4. Login using your email as username, and the password you just created.
If you have any issues please call the GJARA board office and we will be happy to assist you.
Q2 Billing
To avoid a late fee please pay your 2nd quarter MLS due by May 5, 2021
Check out the latest Legal Bites from Scott Peterson
Education
The following designation courses are offered to you in partnership with the Denver Metro Association of REALTORS®
NOTE: Please read all information on the registration as there may be additional fees associated to obtain Designation or Certification.                             
Win-Win Negations Techniques® (CRS)
Tuesday, May 11th, 9:00 AM - 5:00 PM
Online, hosted through Zoom
Price: $189 CE Credits: 8 | Register Here
The most recent NAR Profile of Home Buyers and Sellers reports that 87% of buyers identified negotiation skills as a very important quality for their real estate agents. Since another key element of success is developing and sustaining relationships, agents must consider not only the outcome of a negotiation but also their rapport with the other party. This course provides negotiation strategies that enable you to achieve mutually satisfying results rather than haggling over issues that can derail transactions. Through highly-interactive role playing activities, you will develop and practice scripts that can prepare you to successfully negotiate with all parties in a transaction, including clients, other agents, and service providers.
Seller Representative Specialist® (SRS)
Tuesday, May 18 and Wednesday, May 19, 9:00 AM - 5:00 PM
Online, hosted through Zoom
Price: $299 CE Credits: 12 | Register Here
​Elevate ​professional ​standards ​and ​enhance ​personal ​performance. ​ ​The ​designation ​is ​awarded ​to ​real ​estate ​practitioners ​by ​the ​Council ​of ​Real ​Estate ​Brokerage ​Managers ​(CRB) ​who ​meet ​specific ​educational ​and ​practical ​experience ​criteria. The ​SRS ​Course ​will ​redefine ​your ​"normal" ​and ​reinvent ​the ​way ​you ​represent ​sellers. ​ ​It ​provides ​a ​comprehensive ​foundation ​of ​skill ​development, ​training ​and ​resources ​to ​help ​real ​estate ​professionals ​represent ​the ​interests ​of ​sellers ​in ​today's ​marketplace.
Learning Objectives:

Increase ​listings ​and ​grow ​their ​business
Demonstrate ​and ​communicate ​their ​value ​package ​to ​seller ​clients
​Understand ​and ​apply ​the ​Code ​of ​Ethics ​& ​Standards ​of ​Practice
​Understand ​and ​comply ​with ​state ​license ​laws ​when ​representing ​sellers
​Understand ​and ​apply ​methods, ​tools, ​and ​techniques ​to ​provide ​support ​and ​services ​that ​​sellers ​want ​and ​need.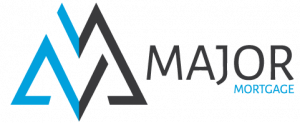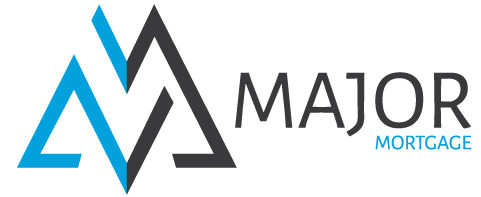 Membership Changes
New Members
Braylee Baldwin, RE/MAX 4000
New Affiliates
Office, Address, MLS Changes
Marie Bowe, MLS only
Alfredo Castillo, Keller Williams Colorado West Realty
Brandy Chaffin, HomeSmart Realty Partners
Resigning Members
Education
CE Anywhere
Do you need online classes check out what Colorado Association of REALTORS has available.