April 13, 2021
If it's blue it's a link!
GJARA News
Welcome to Growth Zone
We've made the switch from Navica to GrowthZone!  This is where you can pay your invoice, register or cancel classes or events.
To complete your profile, follow the instructions below to login and update your account.
1. Click here to begin, click "Create Account".
2. Input your first and last name, along with your email address on file with GJARA, click submit.
3.The system will email you an account activation link that will allow you to create a password.
4. Login using your email as username, and the password you just created.
If you have any issues please call the GJARA board office and we will be happy to assist you.
Q2 Billing
If you set up autopay for your MLS billing your credit card will be charged on April 15th.
Merger Discussions
GJARA and MAR have initiated early merger discussions.  Please review the Q&A.
CAR
Spring Summit, April 19-21
Registration is now open for the 2021 CAR Virtual Spring Summit. Join us from the comfort of your home or office for engaging sessions designed help you take on 2021! The 2021 CAR Virtual Spring Summit is geared for REALTORS® who want to stay abreast of the latest industry trends, enhance your professional skills, and better serve your clients. Register Now
Education
Need a Contracts class?
Sign up and take Connie's class on April 29, 2021
Wire Fraud from Colorado Title & Closing Services
Click on the links below to register for our upcoming classes:
As a reminder we are limited to space due to COVID, we can have 25 members in a class and we will take all the necessary precautions. We ask that all attendees wear a mask when entering and walking around, but can remove masks when seated. We have added Zoom classes for our members who have concerns of attending in person classes.
CE Anywhere
Do you need online classes check out what Colorado Association of REALTORS has available.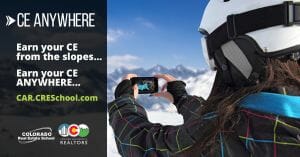 NAR Ethics
NAR requires all members take a minimum of 2.5 hours of Ethics every three year cycle. The current cycle is January 1, 2019 through December 31, 2021. Members must take Ethics in this cycle. Ethics classes taken before January 1, 2019 do not count for this cycle.
When you register for Ethics make sure it is an NAR approved class or it will not count for your Ethics requirement!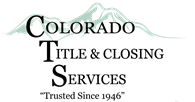 REALTOR® Fun Night is back!
GJARA Quarterly Luncheon
with Scott Peterson
Membership Changes
New Members
James Roundtree, Property Interlink/Reliable Valuations Service
Maria Torres, Greyhound Real Estate
New Affiliates
Office, Address, MLS Changes
Britni Schneider, Berkshire Hathaway Homes Services Western Colorado Properties
Resigning Members